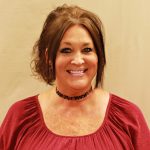 Darla Martello
Student Advocate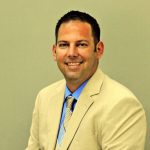 Jeremy Knapp
Principal
Jeremy Knapp is the Principal of Central High School. He has a Master of Education from the University of Virginia in Educational Leadership and a Bachelor of Science in English Education. He has been in education for 20 years as a Principal and English teacher. He believes that every student deserves a chance to succeed and earn a high school diploma no matter the barriers they face in life. He was instrumental in the opening and ongoing success of Central High School. When he is not working, he enjoys spending time with his daughter Annabelle.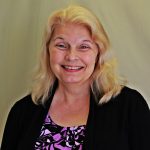 Martina Lucas
Assistant Principal/Teacher
Martina Lucas has lived in five other states, but she absolutely loves being a Floridian.  She believes that transferring from Ohio to help launch Central High School was her best career decision. She was instrumental in the opening and ongoing success of Central High She serves as assistant principal at Central High and is also a certified English teacher.  Mrs. Lucas loves working with teenagers and young adults because they have so much potential and often don't realize it yet.  She has a passion for helping students understand exactly where they are academically so they can start taking positive daily steps toward earning their high school diplomas.  She and her husband Jeff watch a lot of football games and enjoy traveling, church activities, and spending time with family and friends. Their two adult daughters, Kendra and Katrina, both live in Ohio.