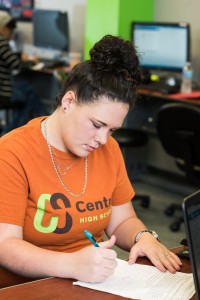 The Central High School School Vocational Program includes three courses: Work Experience, Workplace Essentials, and Personal and Family Finance.
Work Experience is a popular course because students can earn up to four elective credits by working or volunteering. One credit of this course is a graduation requirement.
Workplace Essentials is a work readiness course which provides skills and knowledge essential to a successful career. This course may be accessed from a home computer. This course is required for graduation.
The purpose of Personal and Family Finance is to give students an overview of money management, saving and investing, spending and credit, taxation and financial planning. This is an elective course.